& Circular economy
& Raw-material transition
South Holland nourishing its own soil!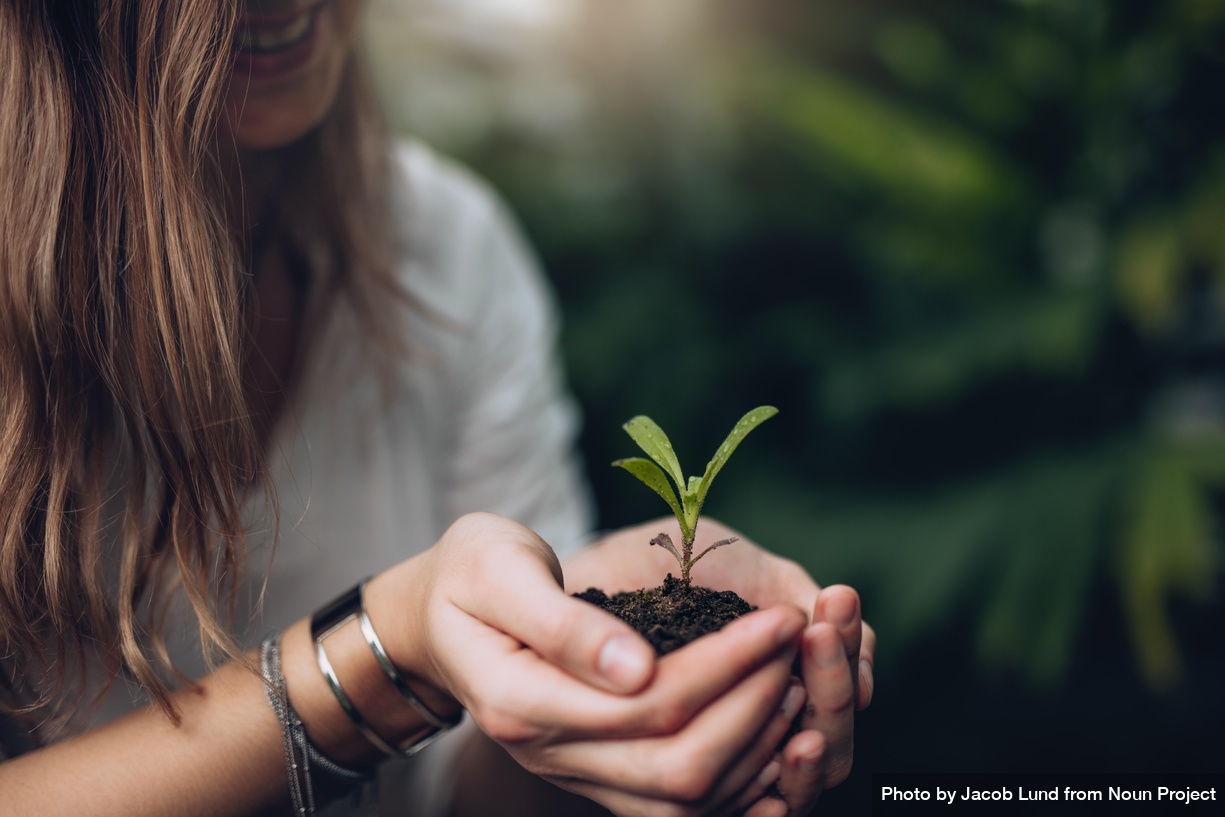 Province of South-Holland
South Holland
2021
Annebel , Tanja
There is an urgent need for good soil conditions. Due to intensive agricultural practices, the use of artificial fertilisers, slurry, pesticides and the cultivation of monocultures in recent years, the soil has compacted and become arid and desiccated, fertility has declined and soil life has deteriorated. This is all the more visible due to climate change and the related erratic weather conditions: the soil is less and less able to retain (excess) water.
Farmers have a vested interest in taking good care of the soil. Fortunately, there are more and more initiatives on the side of the farmers, such as regenerative agriculture, circular agriculture, soil improvers, the cultivation of green manures and crops that fix nitrogen. By using the right methods, in the long term the soil could eventually contribute to CO2 storage and help combat (the consequences of) climate change. Policymakers, composters and other parties in the chain can also contribute to a healthy soil life.
Over the past few years, the province South Holland (PZH) has set up an ambitious transition programme for land-based agriculture in the province. Many of these transitions in the fields of food, the processing of residual flows and construction have been brought together in the Circular programme. A number of quartermasters are each working in their own fields, including with the Food Families and Natural Residual Streams network. Soil and soil improvement is a theme that affects both the agricultural transition and the transition in the field of (natural) residual flows.
Natural residual flows in South Holland from site managers such as local authorities and nature organisations are being transported as 'waste' and processed into compost on a large scale. At the same time, this compost and other natural soil improvers can make a valuable contribution to the soil quality in South Holland, and this is also in the interest of these 'suppliers' of raw material (residual) flows.
However, there is currently little or no contact between the suppliers and purchasers of these very promising soil improvers. Among other things, fragmentation in the chain, anonymity of flows and perverse (financial) incentives in favour of spreading (slurry) manure are to blame for this.
There are already many excellent initiatives and initiators in South Holland working on local recycling, soil improvers with great potential such as bokashi and the improvement of agricultural soils. In practice, these are still separate projects. PZH wants to create synergy and connections, embrace a clear vision, and achieve breakthroughs in the chain (new value chains) with the parties involved.
This is exactly the type of assignment we would love to get our teeth into! On this project, we have joined forces with KnowWhy to implement this. In-depth interviews with experts in the entire chain are helping to create a clear picture of where the opportunities lie, which knowledge and expertise are still missing and how we can stimulate collaboration.
On September 14 and October 26, 2021, we organized two successful farmland sessions in which we conduct a broader dialogue between the various chain partners. On November 25, the results were presented during Webcast 'South Holland feeds its own soil'.
You can watch the webcast below!
Want to participate or know more?
We'd be happy to meet with chain partners and experts.
Are you an expert in the field of valorising green residual flows or the use of circular soil improvers or do you know someone who is? If you'd like to find out more about this process or if you now about interesting studies/reports or other knowledge and data that we shouldn't miss, please let us know via tanja@nflux.nl of marieke@knowwhy.nl.