& Circular economy
& Energy transition
& Raw-material transition
SCALE-UP – Meet the Buyer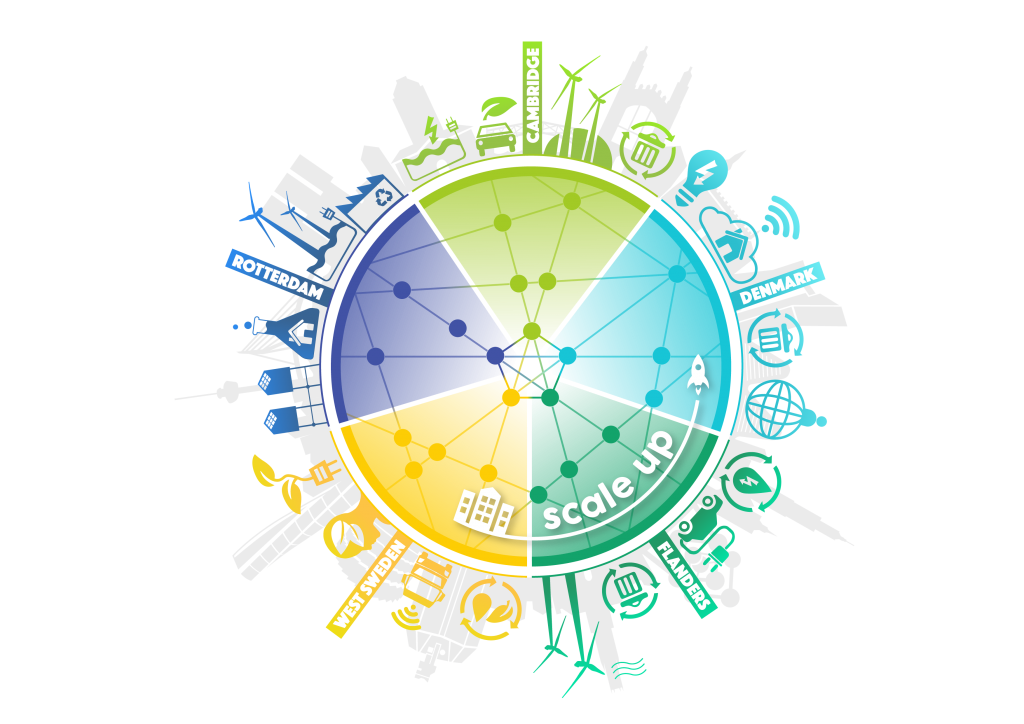 Municipality of Rotterdam
Rotterdam
2021
Leonoor, Mark, Michiel, Petrus
SCALE-UP Interreg North Sea Region is an interregional European cooperation programme that aims to connect cleantech scale-ups to companies and organisations. Rotterdam is one of these six cleantech cluster regions (alongside Cambridge, Flanders, Northern Germany, Denmark and Western Sweden). The focus of the programme is on creating successful connections and cleantech applications in the field of CO2 reduction, raw material reduction and circularity (such as the use of sustainable raw materials, recycling and waste reduction). In the past, this has led to 35 successful collaborations in which professional scale-ups used their services to help resolve the major challenges that companies are facing in the field of cleantech!
SCALE-UP Meet the Buyer – Rotterdam Edition consists of the following activities between September and December 2021:
Online speed dates: For organisations, we draw up a Buyer Profile with a cleantech innovation challenge. Professional scouts select a number of cleantech scale-ups based on the Buyer Profile. The online introductions will take place on Friday 17 September.
Hackathon @ Upstream Festival: On Thursday 23 September, the organisations and the intended scale-up team will start working on the cleantech challenge.
SCALE-UP Closing Event: On Thursday 18 November, &Flux will organise a lunch and a creative Seal-the-Deal session for all participants.
Enough dates to put in your diary! Follow our channels and (of course) this project page to keep track of the progress and end result of this project!
Does your organisation have a cleantech innovation challenge and are you interested in exploring it with leading national and international innovation scale-ups?
SCALE-UP Meet the Buyer is invite-only.
Then send a message to leonoor@nflux.nl because we still have a few spots available.