& Raw-material transition
Hydrogen as an opportunity for sustainable aviation in Estonia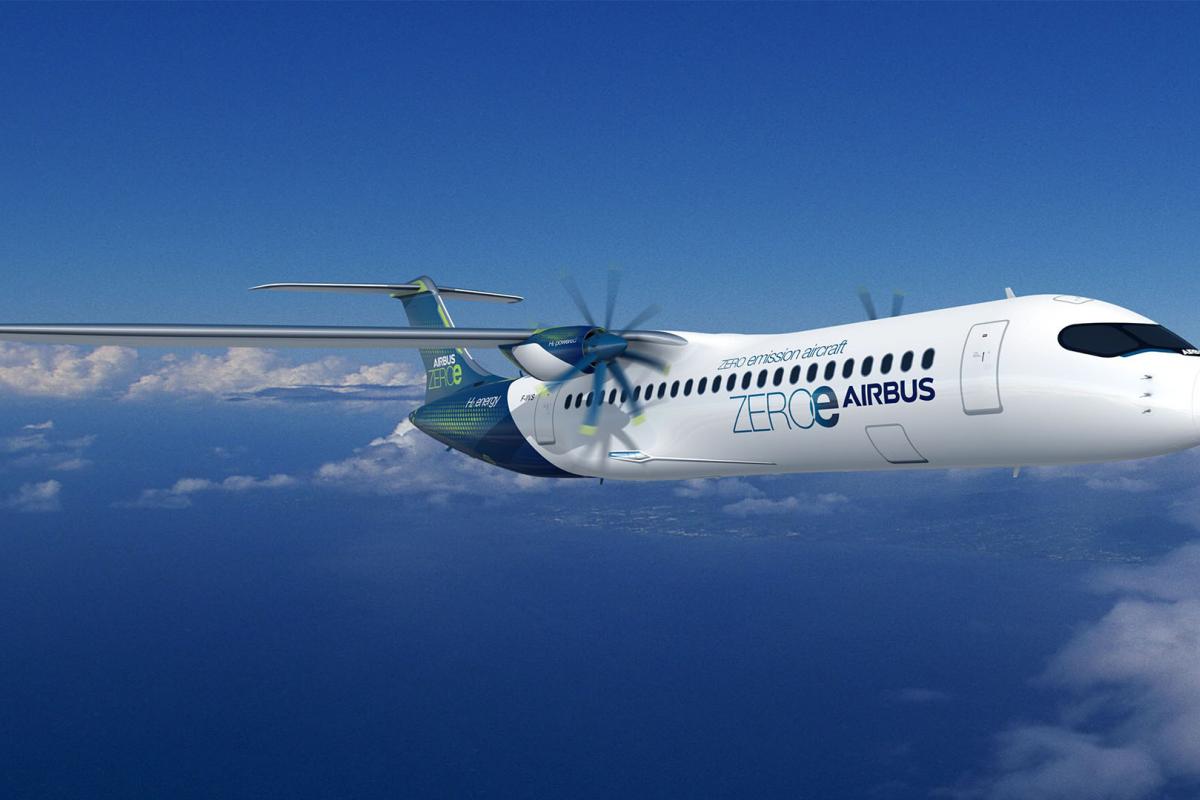 Aviation Cluster Estonia
Estonia
2022
Leonoor, Mark, Petrus
Will we be flying on hydrogen, and is this the chance of making sustainable aviation possible? This development of power-to-liquid fuels is a promising step in the transition process to the use of Sustainable Aviation Fuels. This type of fuel is made from hydrogen and CO2. 
With the 'Fit for 55' package of sustainability legislation, the European Commission aims to achieve the objectives of the Paris Climate Agreement.  The aviation sector plays a crucial role in meeting the objective of greenhouse gas reduction by 55% in 2030. To help the sector achieve this, the European Commission has proposed an EU-wide blending mandate for the production of sustainable aviation fuel (SAF), as well as additional obligations for airline companies. This actually means a blending obligation of 2% for SAF by 2025, increasing to 5% in 2030, 32% in 2040, and 63% in 2050. The blending obligation from the EU is expected to be 28% in 2050. Compliance with this standard requires a huge amount of (green) hydrogen.
In this context, EU member state Estonia is looking for a new economic proposition to phase out fossil resources (such as shale oil and natural gas). In early last year (2021), &Flux successfully developed a widely supported hydrogen strategy for the Port of Tallinn for positioning hydrogen and the products made from it as a new economic proposition for Estonia.
Hydrogen production from renewable energy sources, such as offshore and onshore wind and solar energy, has great potential in Estonia. In addition to the production of Sustainable Aviation Fuels, green hydrogen production offers opportunities for technological innovation and applications to make the Estonian aviation sector climate neutral.
Sector organisation Estonian Aviation Cluster asked &Flux to develop a strategy with a framework for action for hydrogen applications in aviation. Together with public and private stakeholders, we are working on an analysis and action plan for hydrogen, to be used by parties in the aviation sector.
&Flux is gaining insight into the complexity of transitions and the international hydrogen chain. In our approach, we bring the market and government together by developing a shared hydrogen chain perspective. Our analysis has a special fucus on the economic feasibility of hydrogen applications in the Estonian context.
We keep a close eye on major international policy developments, like EU Taxonomy, Hydrogen Valleys, and the national field of influence, and wherever possible we use our approach to create synergy between government policy and market party strategy.
Would you like to learn more about this specific project and about how hydrogen can bring added value to your organisation?
No problem! Mark Zuyderwijk (mark@nflux.nl) will be pleased to help you.