Framework for Climate Adaptive Measures
én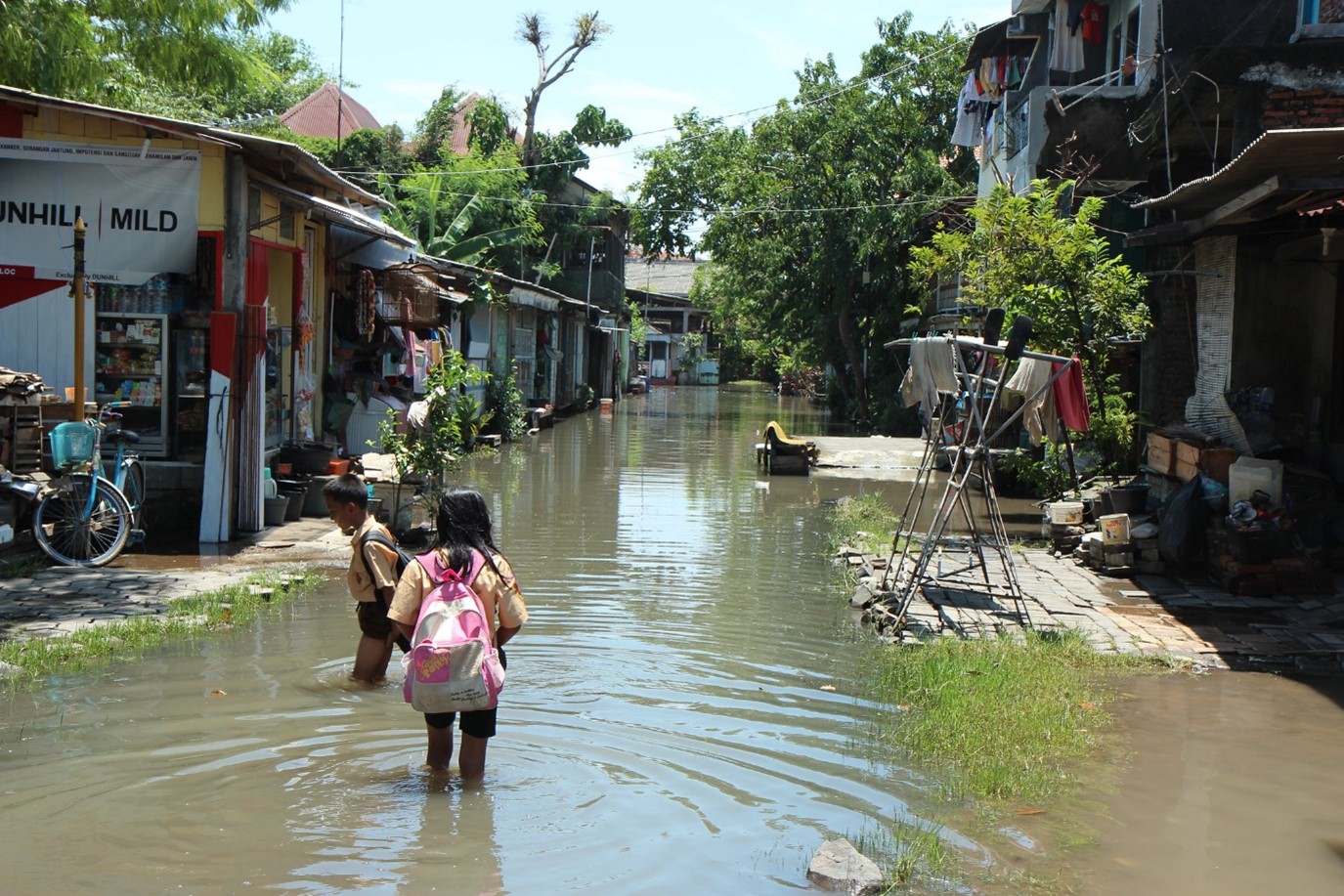 Diverse Corporates
Rotterdam
2021
Jil
The consequences of climate change are becoming increasingly clear and tangible for humanity. Especially in developing countries. To help cities in developing countries to formulate adaptation strategies, the SDG-Adaptation-Framework links climate adaptation with the Sustainable Development Goals.
About the framework:
Given the increasing urgency linked to the consequences of climate change, the need for climate adaptation is also increasing. Cities in developing countries are especially vulnerable to climate change, not just because of their physical vulnerability but also because they lack the capacity to adapt.
To reduce the vulnerability of cities in developing countries and to make adaptation possible, adaptive capacity must be increased by means of development. One well-known framework for development is the United Nations' Sustainable Development Goals. The SDG-Adaptation-Framework takes the SDGs into account when adaptation strategies are being formulated.
The formulation of SDG-inclusive adaptation strategies works in two loops. During the first loop, the vulnerability of the location is analysed and linked to the SDGs so that the correct vulnerabilities and SDGs can be chosen as the focus for the adaptation strategy. The second loop focuses on developing the adaptation strategy in which the chosen SDGs are used as inspiration for an improved strategy.
The SDGs function as a catalyst for tackling all types of vulnerabilities by means of climate adaptation.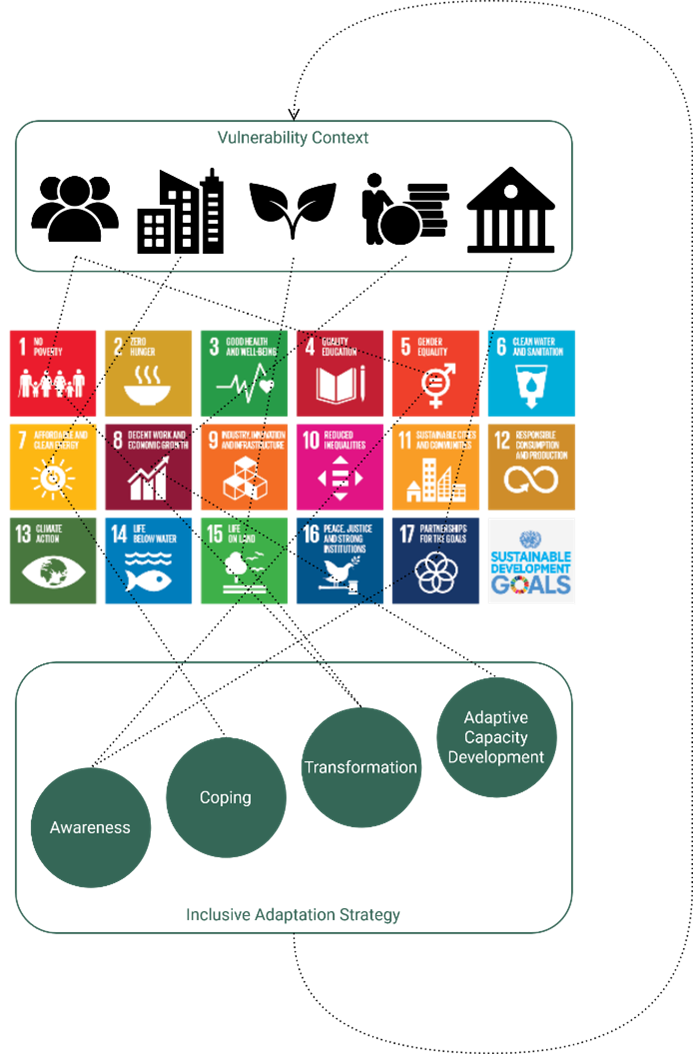 We are now looking for partners to test and further develop the framework in practice.
Interested and participating?
Please contact Jil for more information.