& Raw-material transition
Value creation residual flows Suez Roosendaal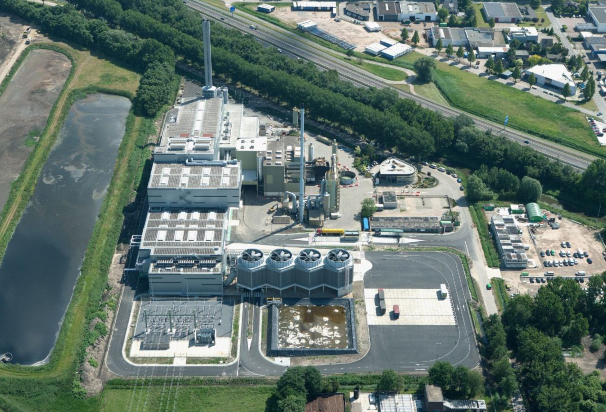 Suez
Roosendaal
2020
Petrus, Annebel
Suez's waste-to-energy plant in Roosendaal converts approximately 360,000 tons of waste into electrical energy on an annual basis. During the production process, a huge quantity of residual heat that could be reused elsewhere is currently lost at a temperature of about 70 degrees. There is already a small grid for the city, but the real potential of reuse lies in the two larger greenhouse horticulture clusters in the region. The same applies to the CO2 in the flue gases from the power plant; this can also be reused in the horticulture sector. What is special about this is that it allows greenhouse horticulture to dispose of a large proportion of the natural gas, something to which the sector has committed itself (climate neutral by 2040).
For Suez, the greenhouse horticulture areas of Steenbergen and Dinteloord are very attractive for the sale of CO2 and heat. To realise this, the calculations that have been made so far for Steenbergen will have to be converted into a business case that is accepted by everybody concerned. If that succeeds, this will be a major step forward for the viability and sustainability of the greenhouse horticulture areas and the waste-to-energy plant.
&Flux is looking into the business case with Suez. In addition, we are creating the coalition that will make a success of the business case and will do whatever is necessary to achieve that.
Interested in this project?
Get in touch with Petrus!