& Climate adaptation
& Energy transition
Unique: Together we're making greenhouse horticulture climate-robust!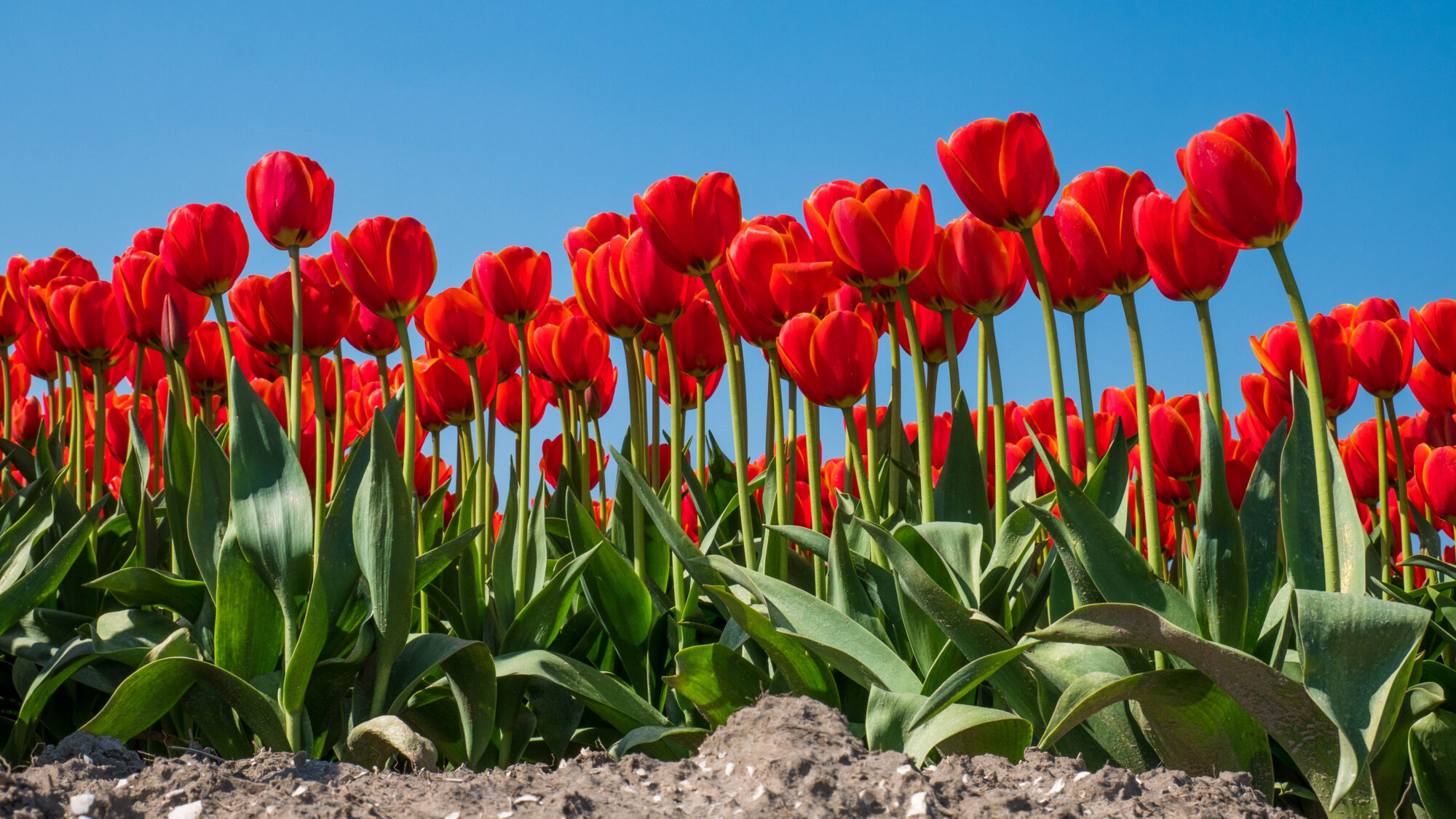 Greenport Dune & Bulb region
Trappenberg-Kloosterschuur
2021
Michiel, Petrus
The Dune and Bulb Region is at the centre of the global flower bulb market. The Greenport Dune and Bulb Region, spread over the municipalities of Hillegom, Katwijk, Lisse, Noordwijk and Teylingen, will face a number of significant challenges in the years to come. There is increasing pressure on the limited available space and the existing companies need to modernise. That is why we are working together to make greenhouse horticulture climate-robust!
There are three greenhouse horticulture areas in the Greenport, only one of which can be made future-proof: Trappenberg-Kloosterschuur. Commissioned by the Greenport and in collaboration with regional partners and businesses, &Flux is helping with the programme management so that Trappenberg-Kloosterschuur can be turned into a future-proof greenhouse area.
To maintain cluster advantages such as joint investments in energy, water and CO2 facilities, efforts are now being made to transform three greenhouse horticulture concentration areas into a single area for specialised horticulture.
Based on the concept of the Greenport, the challenges are being tackled in an area-specific way and the businesses are the guiding principle. The regional partners and horticultural businesses themselves are shaping the future of the area.
Important themes to be worked on in the coming period include housing, energy transition, a zoning plan, accessibility and business relocations.
As the programme manager, &Flux is involved in every theme and is focusing on setting up and guaranteeing optimal coordination and cooperation between the programme components. By solving this complex spatial puzzle, we are helping to create future-proof greenhouse horticulture.
This project is part of our Sustainable Greenhouse Horticulture programme. Want to know more about the program? Click here.
Then feel free to contact Michiel!
Would you like to learn more about this project or about our approach or this specific theme?