Gepubliceerd: 2 December 2020
Door: Lotte Freeve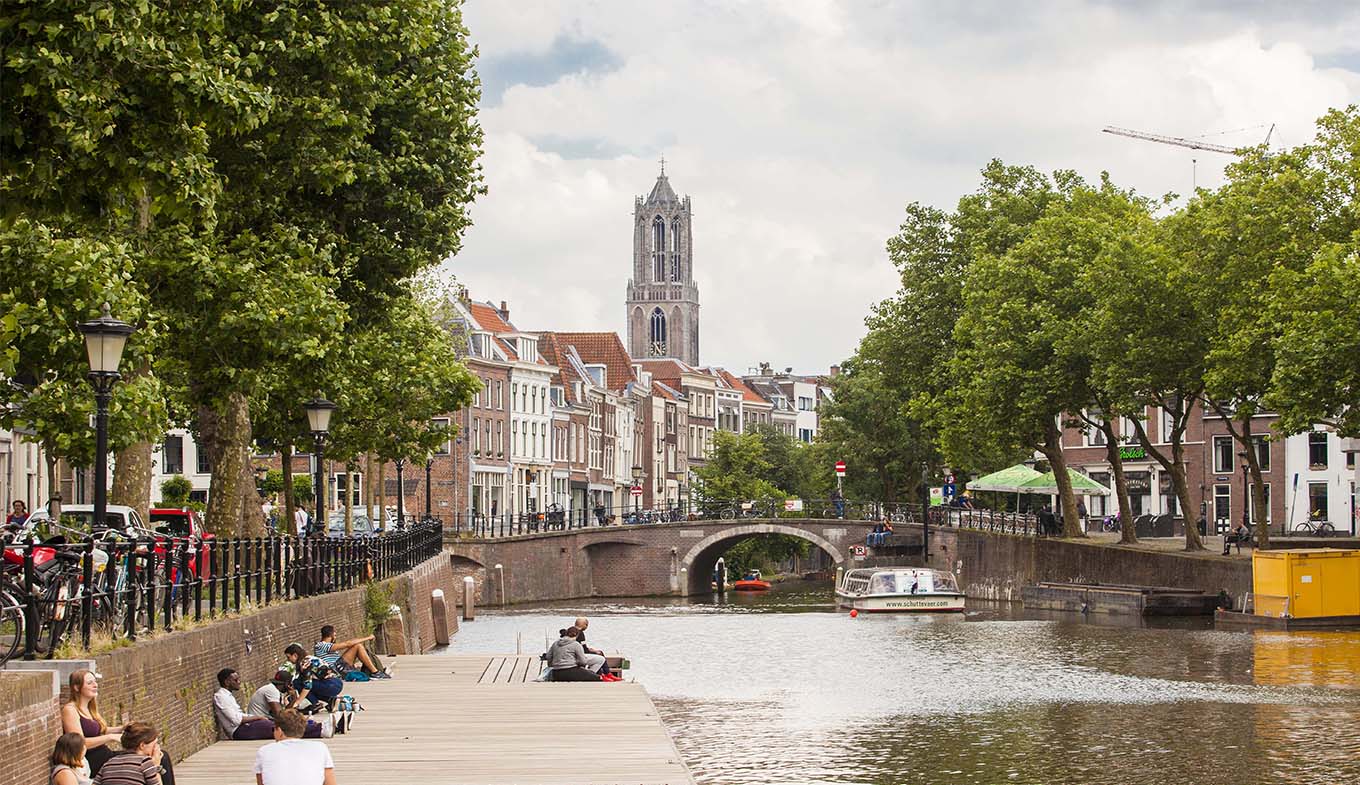 Climate adaptation is no longer an unknown topic; it is attracting more and more attention – and rightly so!
At more and more locations and in more and more organisations in the province of Utrecht, serious thought is being given to how we can adapt to climate change and how we can organise our spatial (built) environment accordingly. The goal is for climate-adaptive building and furnishing to become the 'new normal'. For the province itself, but also for the Utrecht municipalities and partners for construction and redevelopment.  
Which is exactly why the Province of Utrecht has formulated the '2020-2023 Climate Adaptation Programme'. The programme has the following ambition: To make the province of Utrecht climate-proof and water-safe by 2050. The province of Utrecht aims to collaborate with all stakeholders to make the built environment climate-robust. And we have been asked to help make this happen.
This assignment therefore has a clear goal: How do we arrive at these agreements with Utrecht's partners to make our built environment, the existing built environment, construction projects and business parks, climate-robust? Which agreements do we need to make, how do we use what is already there (products, aids, policy, agreements) and how do we realise customisation where necessary and 'generic' agreements where possible? And how do we guarantee that
we then really start working with those agreements?
In our projects, we have noticed that climate adaptation is still a (largely) unstructured task. A task that cannot be solved just by 'the Government' or 'the market'. Collaboration is required to achieve good solutions and a transparent playing field. This cannot be done without awareness and behavioural change, the first goal in the province's climate adaptation programme. It requires a creative process and not a management process. The challenge is to achieve real results with a complex public-private partnership. We believe that a solid structure of goals, resources and actions is necessary, but that it is primarily about people. People who can and want to make a difference.
For this assignment, we held initial discussions last month with about 40 people and parties who want to make a difference. We registered what is happening and what is required to build a coalition for this assignment.
In the first 2 weeks of January, we hope to bring all the stakeholders together during the 'Resilience Sprint Days Utrecht'.
Keep track of our channels for the next instalment!
Do you also want to contribute and help achieve a climate-proof Utrecht?
Like to take part?
Send our network inspirer Lotte Freeve a message and she will contact you.